After decades adrift and declared "lost with all hands," the brave crew of the UNSC Spirit of Fire are mysteriously awoken above an ancient Forerunner haven known as the Ark. In Halo Wars 2, Captain Cutter and his crew will face one of humanity's most formidable threats yet: The Banished – a fierce and powerful Brute faction led by a cunning and lethal warrior known as Atriox.
The Dawn of Atriox: Halo Wars 2 introduces a new menacing villain to the Halo universe – Atriox, the leader of a violent, mercenary force known as The Banished. The Banished bring many classic Halo alien weapons of war to the battlefield with an explosive new redesign, making them as brutal and deadly as anything the UNSC has ever encountered in their battles with the Covenant.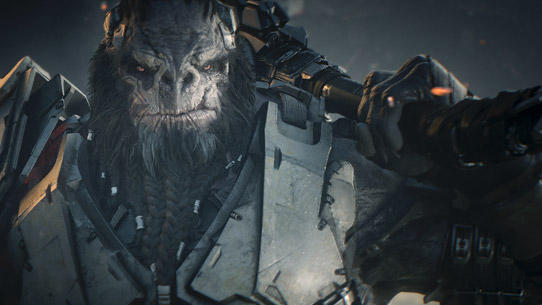 Halo Wars 2 delivers real-time strategy at the speed of Halo combat. Get ready to lead armies of Spartans and other Halo fighting forces like Warthogs, Scorpions and exciting new units in a brutal war against a terrifying new enemy on the biggest Halo battlefield yet.
Know Your Enemy: The Story and Characters of Halo Wars 2.

Join 343 Industries for a glimpse into the task of bringing beloved heroes back into the fold after three decades adrift in space. What new adventures await them in this new galaxy? What new allies and adversaries will they meet? Find out how it's all coming together in this behind-the-scenes featurette for Halo Wars 2.